Hitman: Paris – Epiosode 1
£10.00
Beschrijving
Extra informatie
Beoordelingen (0)
Informatie verkoper
More Products
Beschrijving
Play the beginning of HITMAN for free and become the master assassin.


The first location in the game is a secret training facility, where players step into the shoes of Agent 47 for the very first time and must learn what it takes to become an agent for the International Contract Agency.
HITMAN™ ESSENTIAL COLLECTION


Buy this bundle to save 30% off the three recent Hitman games! The bundle includes HITMAN – The Complete First Season, Hitman Absolution and Hitman Blood Money.
Become Agent 47 and master the art of the assassination in the Hitman Essential Collection.
Reviews and Accolades
"Recommended Agent 47 is back with a vengeance, and vengeance has seldom tasted sweeter." – Eurogamer
"Hitman has gone from an enjoyable dalliance to a minor obsession to a bona fide stealth classic." – Kotaku
"5 / 5 They've managed to prove to the rest of the industry that AAA games done episodically can work, and can work incredibly well." – Digital Spy
"5 / 5 A beautiful puzzle box of a game" – The Guardian
"9.5 / 10 The new episodic Hitman is one of Agent 47's greatest adventures to date and is one of the best stealth games to be released in years." – Gaming Nexus
"9 / 10 A triumph in both mechanics and delivery, Hitman turns its controversial episodic release model into a true strength that's suited to IO's vast and nuanced sandboxes." – PCGamesN
"9 / 10 The new money lives up to the Blood Money in this darkly comic, icy cool stealth/brain-teaser/drop-a-toilet-on-a-target's-head-'em-up. It's a hit, man." – PC Invasion
"8.5 / 10 I strongly recommend you buy this game" – God is a Geek
"One of my favourite games of the year" – PC Gamer
"One level of Hitman lasts longer than most games" –GamesRadar+
"…one of the best games of the year" – VG247
"Simply Gorgeous" – TheSixthAxis
About the Game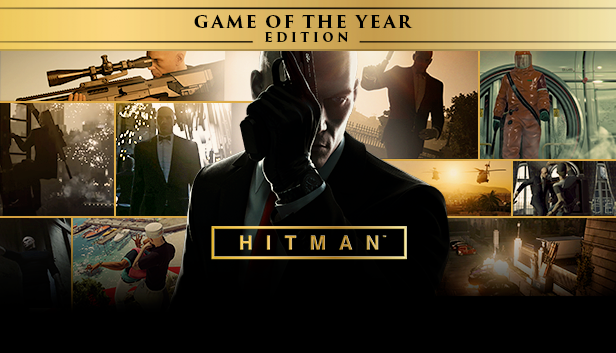 Experiment and have fun in the ultimate playground as Agent 47 to become the master assassin. Travel around the globe to exotic locations and eliminate your targets with everything from a katana or a sniper rifle to an exploding golf ball or some expired spaghetti sauce.
The HITMAN – Game of The Year Edition includes:
– All missions & locations from the award-winning first season of HITMAN
– "Patient Zero" Bonus campaign
– 3 new Themed Escalation Contracts
– 3 new Outfits
– 3 new Weapons
Extra informatie
| | |
| --- | --- |
| Language | Multilanguage |
| Platform | Steam |
| Region | WORLDWIDE |
Informatie verkoper
Verkoper

admin
Nog geen beoordelingen!